About us
Every week we pick every FBS vs. FBS college football game. Our goal is to provide a good statistical model for game predictions, and to compare them against the current betting lines in Vegas.
Game Previews
Every week, we will highlight several high profile or high value games and compare the matchups of the two teams according to our statistical model. There will be a breakdown of how each team matches up against their opponent, and some written analysis about what can be interpreted from the results.
See our current Game Previews here.
Here is an example of a game preview: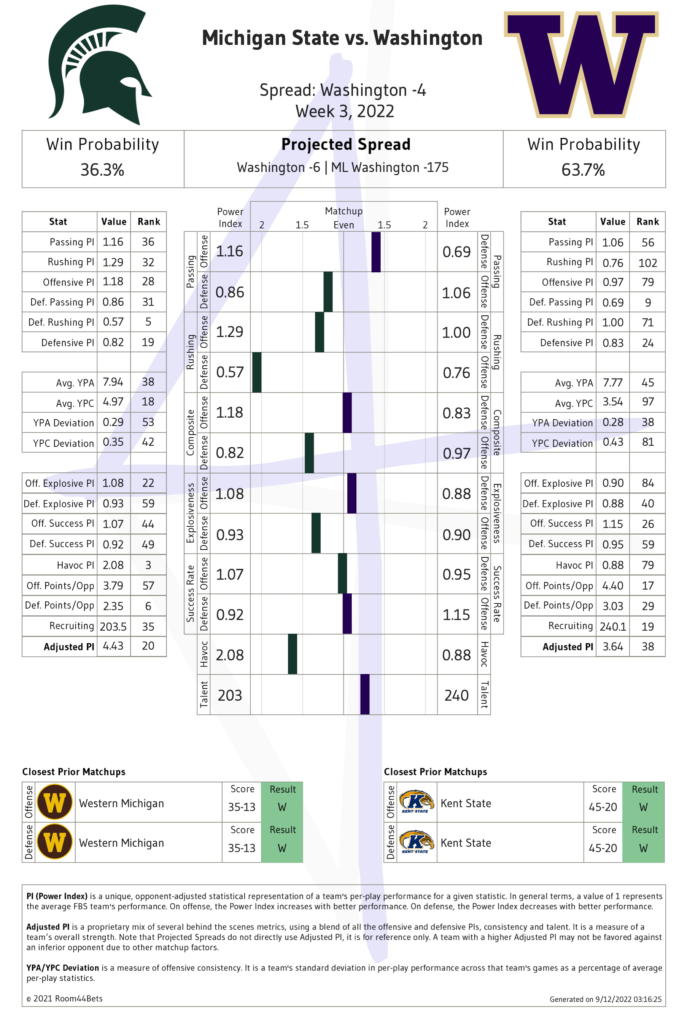 Weekly Predictions
Every week (usually Tuesday, but for sure before the start of the game) we post a projected spread for every FBS vs. FBS college football matchup. Once all the games are completed, we will post an update on how we performed against the spread, as well as our average error, or how far off we were from the final margin for all the games that week. Weekly Predictions can be found here.
Team Ratings
Current Team Ratings will be updated after every week of action. This includes Top 25, Top 12 (record-adjusted) and "Best and Worst" in several statistical categories. Team Ratings can be found here.
Latest Posts
Latests Posts are here.